Roles and Permissions
A role is a set of permissions. A permission enables or disables access to part of the Dashboard.
Our Roles and Permission system only pertains to admin users on the Dashboard. It does not affect non-admin users (customers) on Propcart Pro Webstores.
You can edit your Roles and Permissions in your Settings > Roles & Permissions.
The "All Access" Role​
All Propcart accounts come with one default role called "All Access" which has every permission enabled.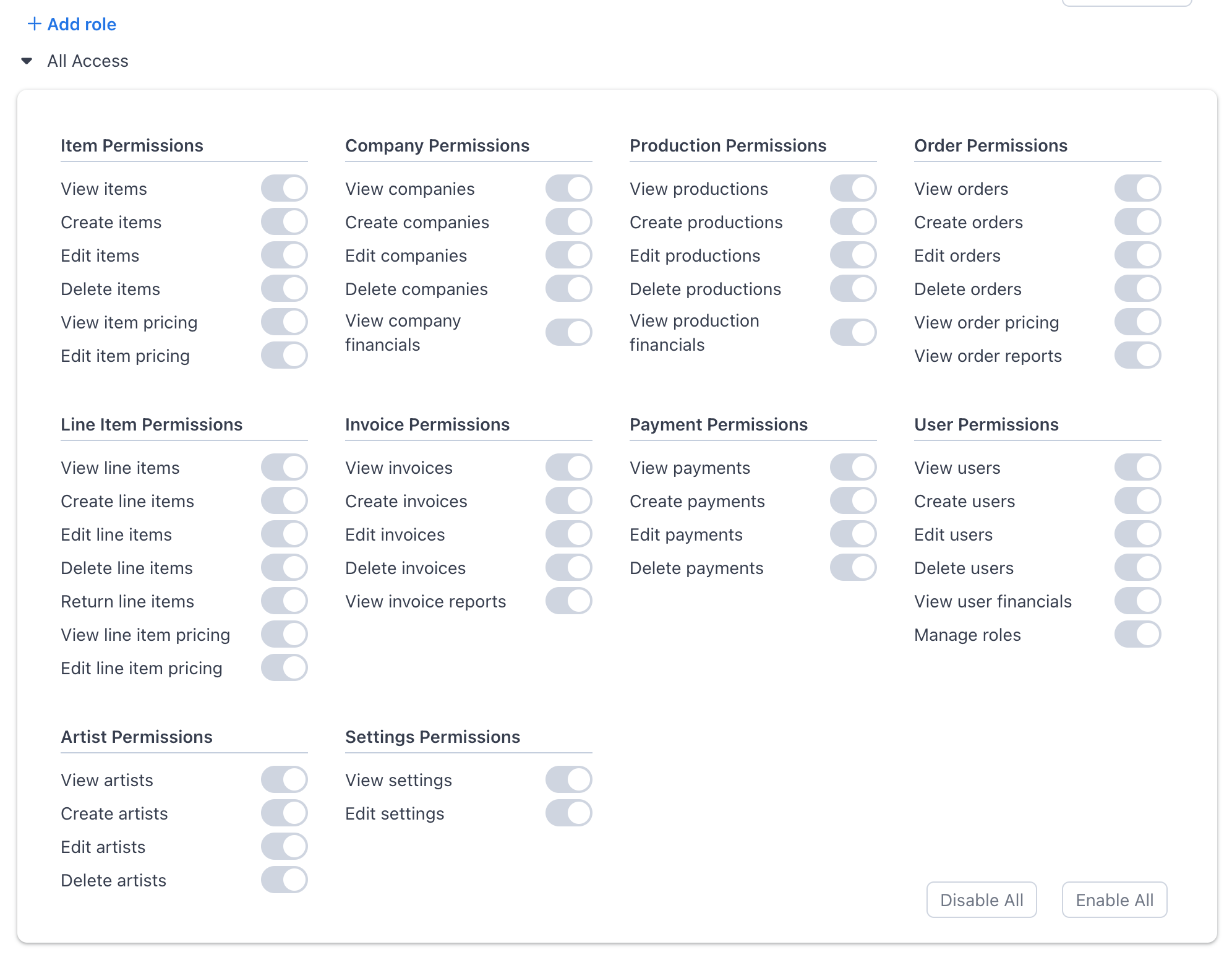 info
The All Access role cannot be edited.
Managing Roles​
If you have a role with the "Manage roles" permission enabled, then you can add, edit, and delete roles and change their associated permissions.
Updating your Admin Users​
Once you've defined your Roles, you can assign them to each of your admin users.
Go to your Users list and filter by the Admins role filter.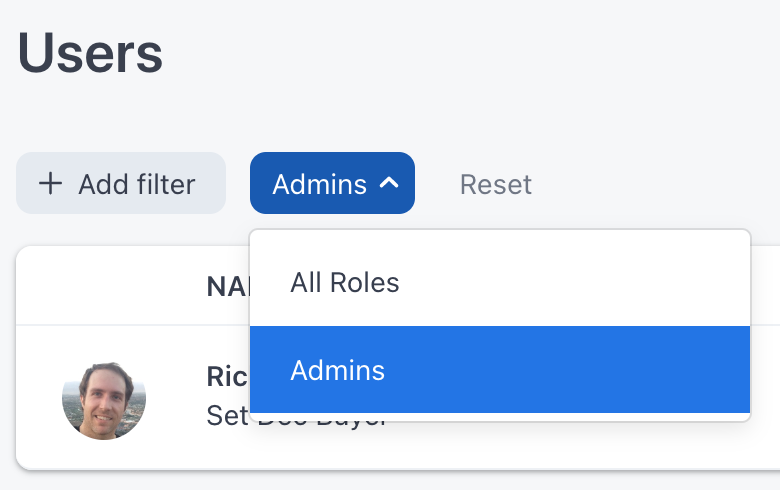 Click on the admin user for whom you'd like to change their role.

Then change their Admin Role and click Save.