Mailchimp Integration
Want to save time transferring emails from Propcart to Mailchimp?
Propcart offers a Mailchimp integration that automatically adds an email subscriber to your Mailchimp audience whenever a new user signs up on your Propcart Pro Webstore or subscribes to your newsletter.
You can also add individual users and contacts to your Mailchimp audience via the Dashboard.
To add this integration, you'll need to collect the following:
Your Mailchimp API key
Your Mailchimp audience ID
This guide explains how to grab this info off your Mailchimp account. It should take about two minutes.
Sign up or log into your Mailchimp account​
Find your Mailchimp API key​
Click your logo/avatar in the bottom left of the sidebar
Select Account & billing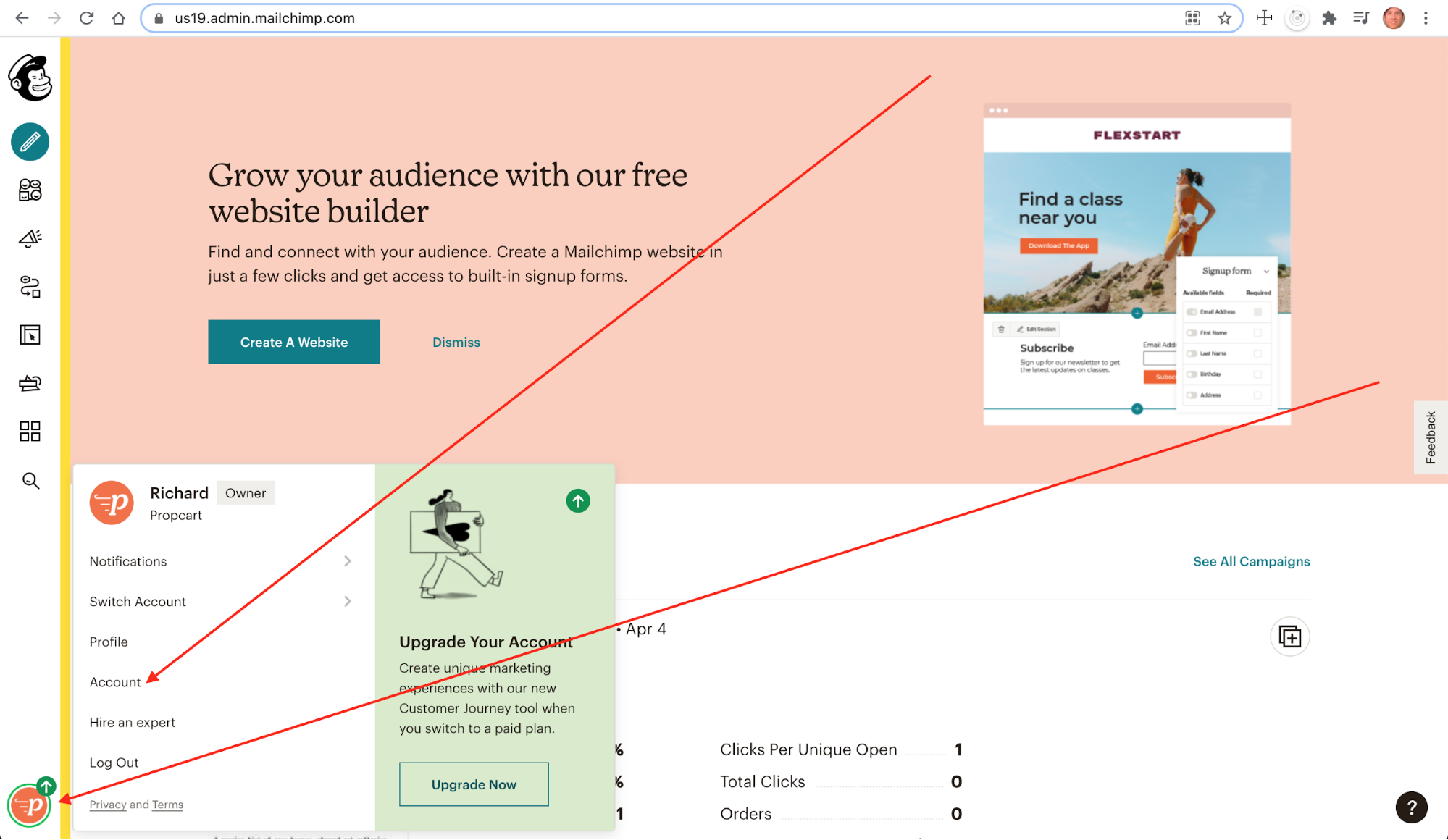 Select the Extras tab
Select API keys

Click the gray Create A Key button

Copy the API key that is generated and paste this into your Dashboard Mailchimp Integration Settings

Find your Mailchimp Audience ID​
Log into Mailchimp
Select Audience from the sidebar
Select the Manage Audience dropdown menu
Select Settings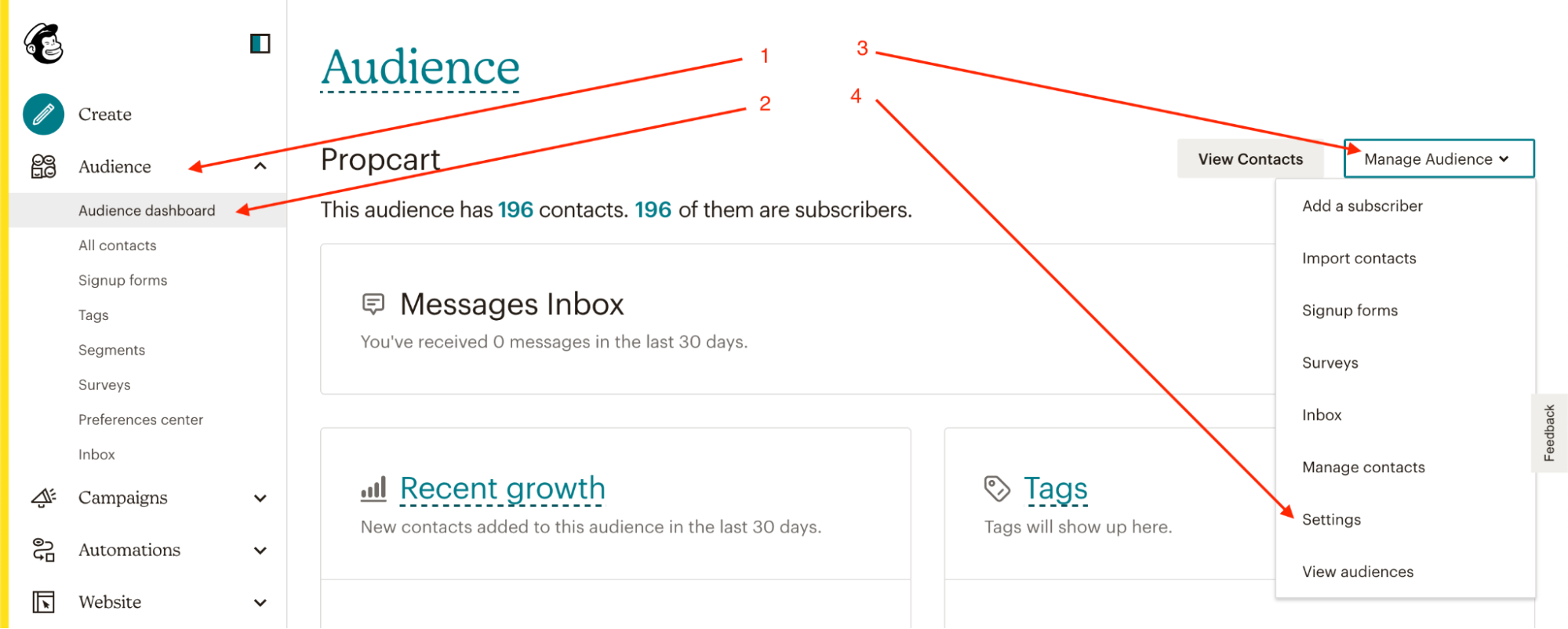 Select Audience name and defaults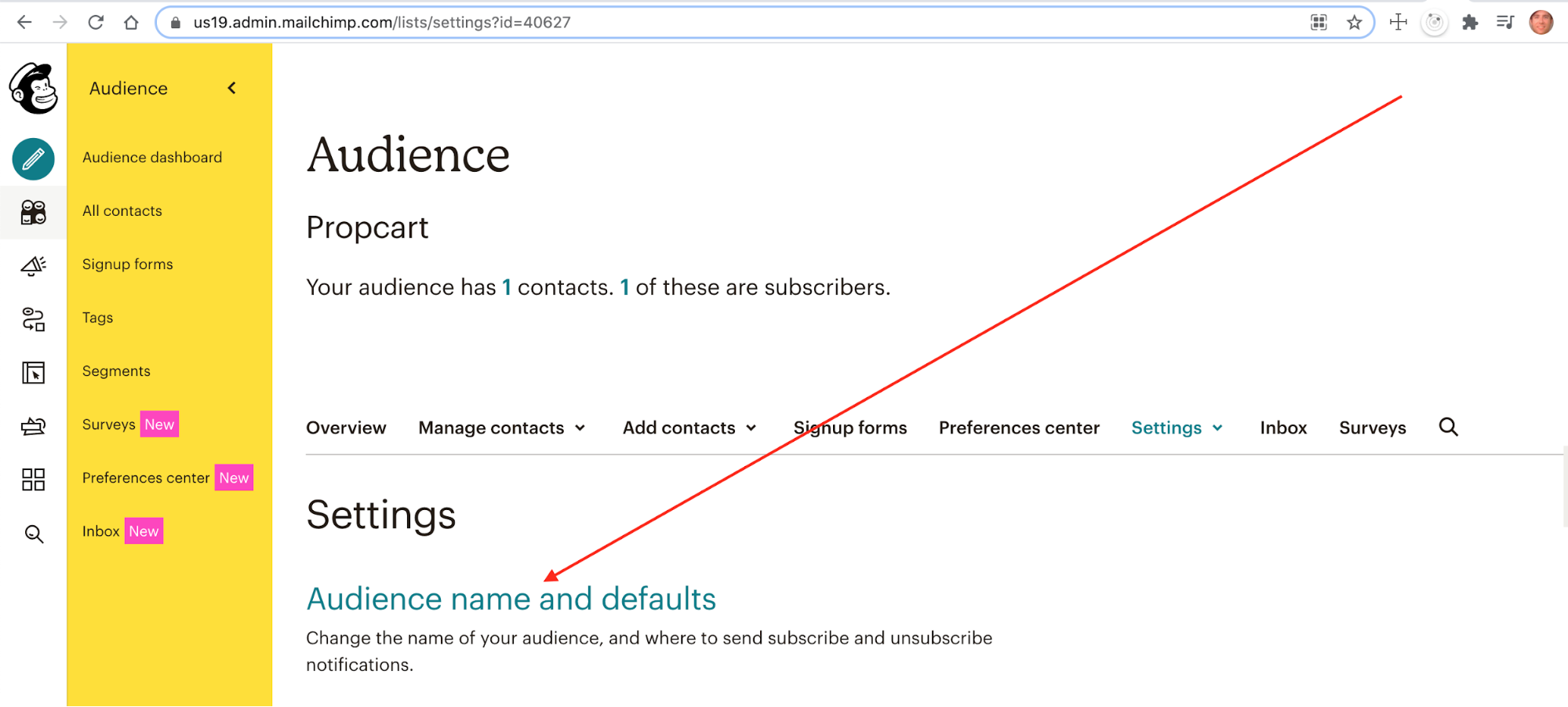 Copy the Audience ID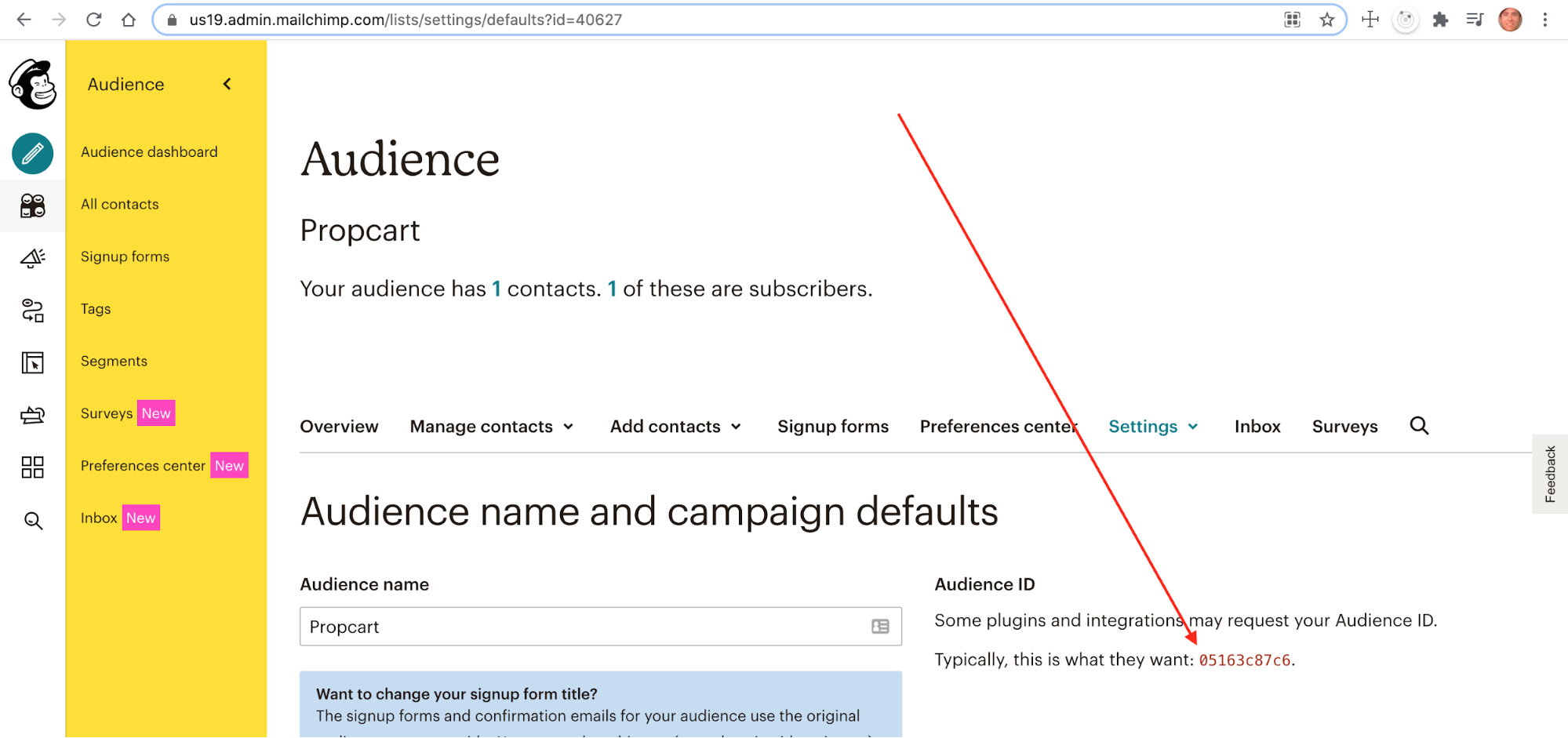 Paste the Audience ID into your Dashboard Mailchimp Integration Settings

Click the blue Save button and that's it!
Exporting Emails for your Audience List​
Users & Newsletter Subscribers​
You can download all registered Users and/or Newsletter Subscribers in a spreadsheet (CSV) from your Users list menu here: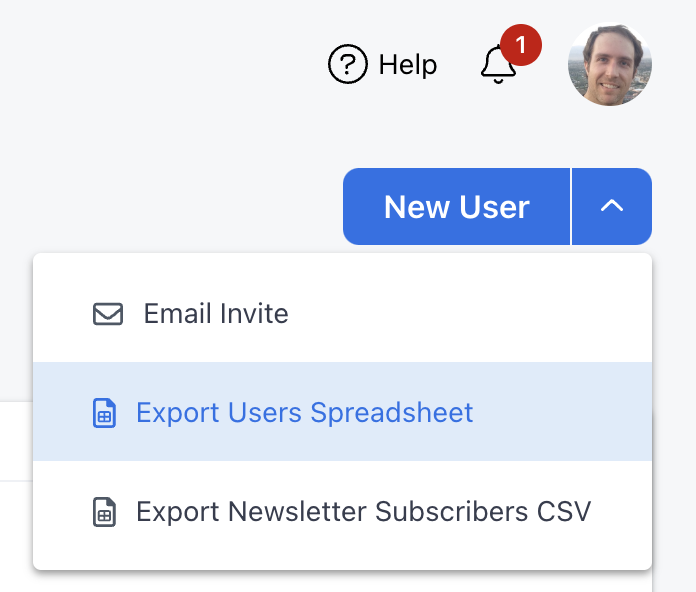 Production Contacts​
You can download all Production Contacts in a spreadsheet (CSV) from your Productions list menu here: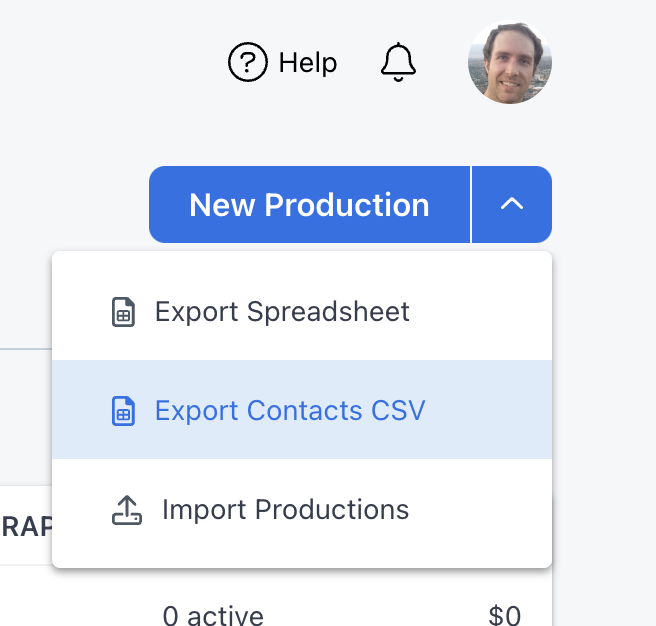 Note: Only production contacts with email addresses will be included in the spreadsheet.